Register for Free Digital Marketing Workshop
[captainform id="821327″]
About the Digital Marketing Workshop
Who will train you
Anisha Mukhija
Studied MBA from Narsee Monjee Institute Of Management Studies
"In order to succeed, we must first believe that we can."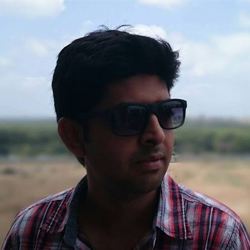 Utpal Upadhyay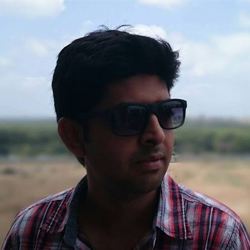 Ex-Accenture & Ex-J P Morgan
5 Years Industry Experience
Workshop Venue
Andheri :
8-B Sharma Compound, 1st Floor, Old Nagardas Road, Andheri East,
Mumbai- 400069, Maharashtra.
Next to Hotel Classic 2 mins from Andheri Station.
Phone: 8108948108
---
Borivali :
Ajanta Industrial Estate, 4th Floor, Flat No.13,
Gulmohar Road, Above Vrunda's Hotel, Opp.Vodafone Gallery,
Borivali West, Mumbai – 400 092.
Phone: 8108948108
---
Powai :
Office No 135, 1st Floor, Powai Plaza,
Hiranandani Opposite Pizza Hut, Mumbai 400076
Phone: 8108948108
It was brilliant.. Waiting eagerly to implement these strategies in B-schools..
It was very good, content n teaching both were very good, improvement has to be done in scheduling, class has to be for 10 lecs we like to learn more.
It was good . Learned and captured a lot of knowledge about digital marketing.
Thank you 🙂
The Safolla case study actually helped us to understand more about how and why.
It was totally great as both the factors theory and practical aspects were covered and made interactive ….yet it can always keep adding features and deliver to its best.
The course was very informative and we learnt a lot.
It was a great learning experience!!
My experience with Anisha mam was really good,she is more supportive. A big thanks for my Anisha mam..
It was an amazing experience. Sessions were interactive and engaging ultimately making the overall course interesting.
It was awesome lecture !!
It was good but it could b the best,,,,, if the teacher has given the important marking n written notes on wat exactly an interviewers ask n wat v have to answer……..as it was a small duration batch of 5days ….so this things should b properly delivered to the students.
"It was amazing! Learnt the same things in a new way.. Just what I needed..
Thank you!"
It's was really very good.
It was a really nice course; got to learn a lot about digital marketing.
Very useful material. Starts from basics. Builds all the concepts thoroughly. Highly engaging. Made a right choice to pick this course. Satisfied after this. Would highly recommend others to do this as well.